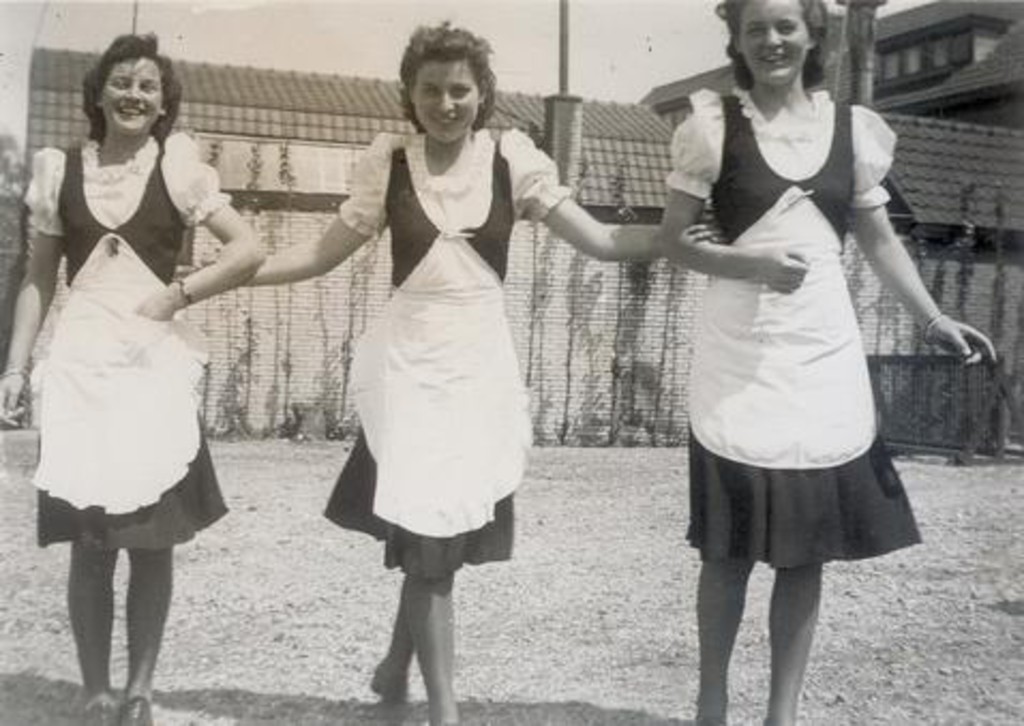 History
With nearly a hundred hotels which are mostly run by family members, Van der Valk is a family business unlike any other. A large family that has been working together for such a long time is the recipe for some nice stories. Read about the origin of the hotels and home-away-from-home feeling that the staff and guests get at Van der Valk below.
"There's a living room on the hatch!" is a phrase that is often used in Van der Valk restaurants. For the layman: It means that a staff meal is ready. The hatch connected the kitchen and the dining room in the first Van der Valk restaurants. Why is a staff meal called a living room? Because the staff used to dine in the living room of the Van der Valk family.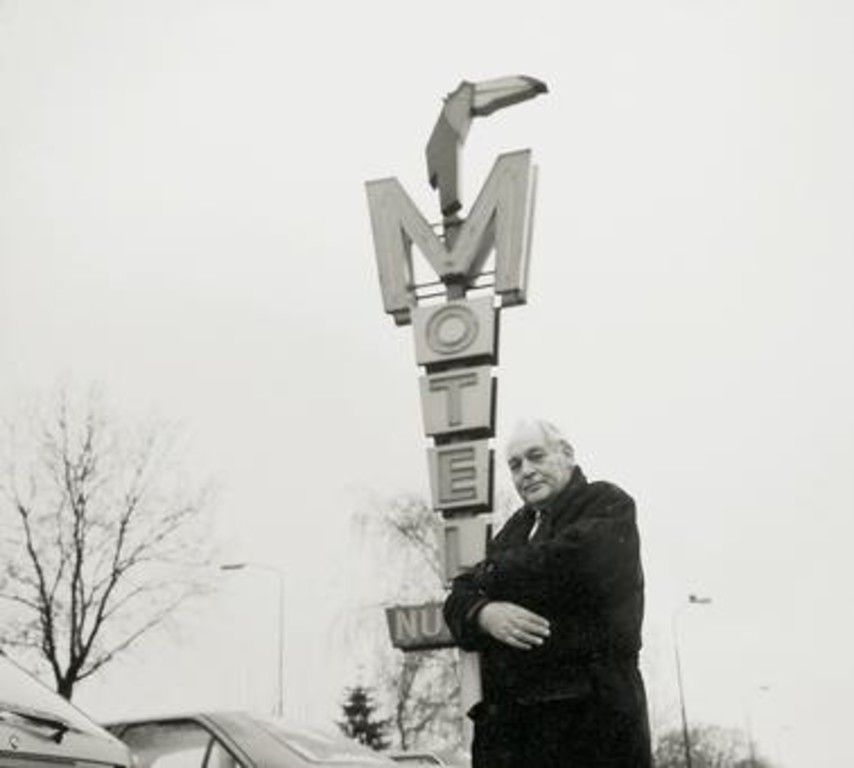 The three sisters Riet Broeks, El de Bruijn and Wim Polman belong to the oldest of the third generation of the family and still remember the situation well. El: "We always lived inside restaurant the Bijhorst, until my fourth sibling was born. Back then we didn't have a staff canteen, so everyone had their meal in our living room". Riet: "We didn't have that much staff yet and there were always family members in the house". Wil: "At one point my mother felt like it wasn't a real living room anymore because there were always so many people around. So we moved into a house that was built behind the restaurant".
How it once started…

Martinus Van der Valk was the youngest sibling in a family of 24 children. Maybe that's the reason he always took every chance he saw. 'You should pick up the lettuce plants that others throw away' his father always told him, and he took this to heart. After his mother passed away in 1929, he acquired Boerderij de Gouden Leeuw in Voorschoten, which came with a café. He cleverly made use of any opportunity. He once traded a horse for a car, which wouldn't start the next day. To make sure he could enjoy the trade, Martinus mounted the car's wheels on his horse carriage, making it quiet as a mouse. Shortly after carriage owners started coming to Martinus for tires and he became successful in the car trade. Before this he travelled frequently and noticed that the food never tasted as good as it did at home. That was a good idea for the café! Soon the guests could have a homely meal there.
Martinus stayed in the car trade while his wife Riet was in charge of the café. They had no less than twelve children. The Van der Valk family worked hard, they barely ever sat still. Martinus was full of ideas, and devised a plan to acquire a business for each of his children. Riet took over his work and Martinus started looking for suitable companies to buy. The children didn't get the businesses for free, they had to work hard to earn them. And they did, according to their father's philosophy. Martinus often bought companies that were in poor financial shape to build them back up. He was taught to pick up other people's lettuce plants after all!

In the eighties and nineties the company grew quickly. Not only by buying existing businesses but also by building new ones. Martinus' sons Arie and Gerrit van der Valk started taking the forefront. Arie took care of the financial side, Gerrit was the entrepreneur and the representative. The whole family helped: "If the children can walk, they can wash glasses", grandfather Martinus once said.
Hard work, lots of fun

All children in the Van der Valk family started working at a young age because of the family business. Ruit Luiten: "We spent our Sundays folding tablecloths, so that they could fit in the planters between the tables, shelling beans, polishing silverware... There was always work to be done and my mother made sure we had something to do". El: "She made it a delight. Everything was a competition, for example who shelled the most beans, or folded the most tablecloths, and there was always a reward". Riet: "Like white bread with cheese, or we could go sailing. It was cosy too, because friends and cousins helped, so there was always a big group. At night, after work, we always had an extensive meal. My mother didn't allow staff in the new house, but there were nine kids already, and with friends and cousins the table was always full. Eating was a celebration, I think that's why I've always loved to eat", the oldest sister says while laughing. El: "I had a truly fantastic youth. My parents worked a lot, but because the business was next to our house I felt like they were always there".
More than a hundred years later many locations have been added in the Netherlands, Germany, Belgium, France, Spain and the Netherlands Antilles. The fourth generation is taking over from the third generation and in some hotels the fifth generation is chipping in. The first member of the sixth generation was recently born. It is not compulsory for family members to work in the food service industry, but not many let such a unique chance to help build such a special company pass. They work together to build more attractive and better businesses, so that they can pass them down to the next generation. Just like Martinus wanted.
Second home

The people that work at Van der Valk often see it as their second home, but guests also feel welcome, because of the homely atmosphere in the hotels. Mostly because Van der Valk is a real family business, with family members that are present in the hotels every day. The interior is modern, but cosy most of all. The hotels have been designed for families, nearly every restaurant has a play area and the menu has something for everyone. In the past Van der Valk served the type of food you would eat at home. Nowadays the hotels try to take the culinary experience a step further. One thing has never changed: visiting Van der Valk feels like coming home: delicious food and drinks and a good night's rest in a cosy setting.
Why the toucan?

It's one of the most frequently asked questions for the Van der Valk family: why do you have a toucan in the logo, and not a falcon? The answer comes from the acquisition of bird zoo Avifauna. The family was looking for a symbol for the whole family. After the war birds of prey caused bad memories for a lot of people because they were used as a symbol by the Nazis. As Gerrit van der Valk said: "If a falcon is asleep it is nothing, and when it hunts it looks like an eagle. A toucan is a beautiful, big, tropical bird, a cheerful animal, a social animal, that fits our identity so much better".